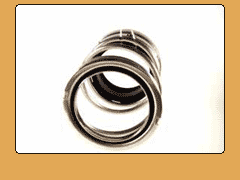 EMC Incorporated is a premier provider of mechanical seals, capacitors and automotive air conditioning seals worldwide. The company has been providing service to the pump and seal industry for over 40 years.
Our repair shop can duplicate and/or repair any name brand seal. For longer service life of seals we can clean, custom pressure test, lap flat (within 2 light bands) and polish.
EMC Incorporated is dedicated to operational excellence. Our highly skilled staff deliver products on time, and their knowledge and experience to assist will exceed all your expectations.
Always ready to serve you, at EMC Incorporated customer service is our #1 priority.